Travel Blog #1 Jakarta
Feb 22, 2012
[Michael: Please welcome our latest contributor - SaintKeat]

Greetings fellow colleagues in the Denim world.
I've been graciously invited to contribute to this outstanding blog, that isn't just a blog anymore. It's a vision. To be precise, it's Michael's vision of a unified database of faded denim!
I'll be posting on various subjects here of all things denim. My debut post however, shall be a start on my travel blog. I travel quite a lot to visit family and friends around the world year in year out, as well as participating in ice hockey tournaments around the region. As such, these travel posts will be mostly about traveling to countries with a note worthy denim shop or culture.
Without further a do, here's my trip to Jakarta very recently.
As some of you may know, Indonesia has a very rich denim culture that seems to have exploded within the past decade. You will find many brands offering various kinds of fabrics. From locally made denim to imported Japanese denim from Okayama. Apart from denim, you'll find complements such as leather wallets, leather shoes, etc. As you can see, its becoming quite the manufacturing hub!
So it turns out somewhere deep in Jakarta (relative to where my hotel was), there was a denim shop worth visiting. So off I went to the district of Kemang 45 mins away by taxi. On the way I spotted this very interesting alternative to Air-conditioning on a scooter.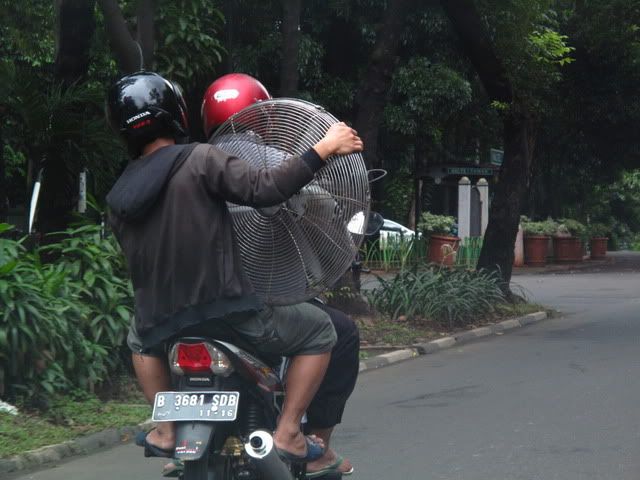 When I got there, there was a massive downpour! The weather sure was making it hard for me to get to this elusive shop.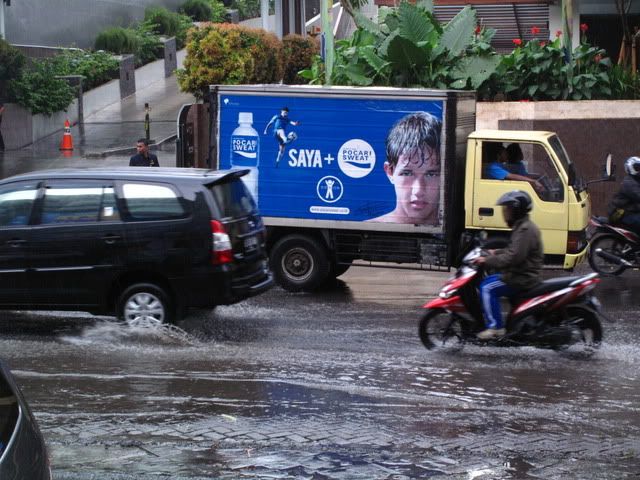 The Denim Vault at last!
The Denim Vault is an official retailer of Momotaro and Iron Heart Denim. They had a very good collection for sale, including pieces from Japan Blue and Naked & Famous! Vincent the store owner was gracious enough to talk me through his products. It seems he has 30 pairs of the limited Iron Heart 634S-Raw. The exchange rate proved very favorable for me. Apart from these well known international brands, there were many local brands like Elhaus, Pract, and Aki, all on display for your comparison. It wasn't all about denim though, there were desert boots by local brand BNV footwear, Red Wings, and leather products by another brand Angelos.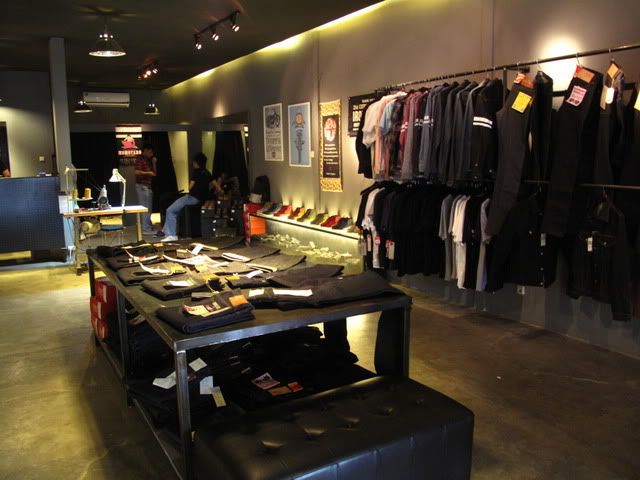 Chain stitching is a free service offered by The Denim Vault with the Union Special 43200G.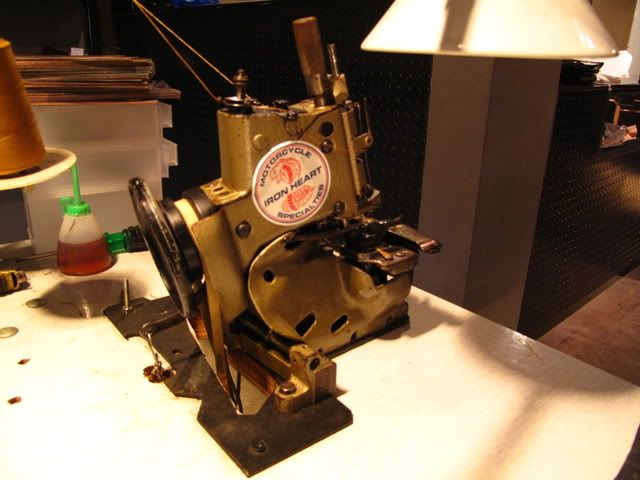 So if you're visiting the exciting city of Jakarta, you should make a point to pop by this shop. I liked what I saw and I'm sure you would too.
The Denim Vault
Jl. Kemang I no. 10A
Jakarta Selatan 12730
021-70070226
In the mean time, keep your eye on this page. Especially if you're from Indonesia. We have a very interesting project coming soon in collaboration with The Denim Vault.
- Saintkeat